Therapy Room Make-Over - Carlow Reflexology
So excited to share this! My Carlow Reflexology therapy room has a NEW LOOK!
Clearing out the old is certainly a therapeutic practice, I can already experience the flow of energy in this newly revamped space.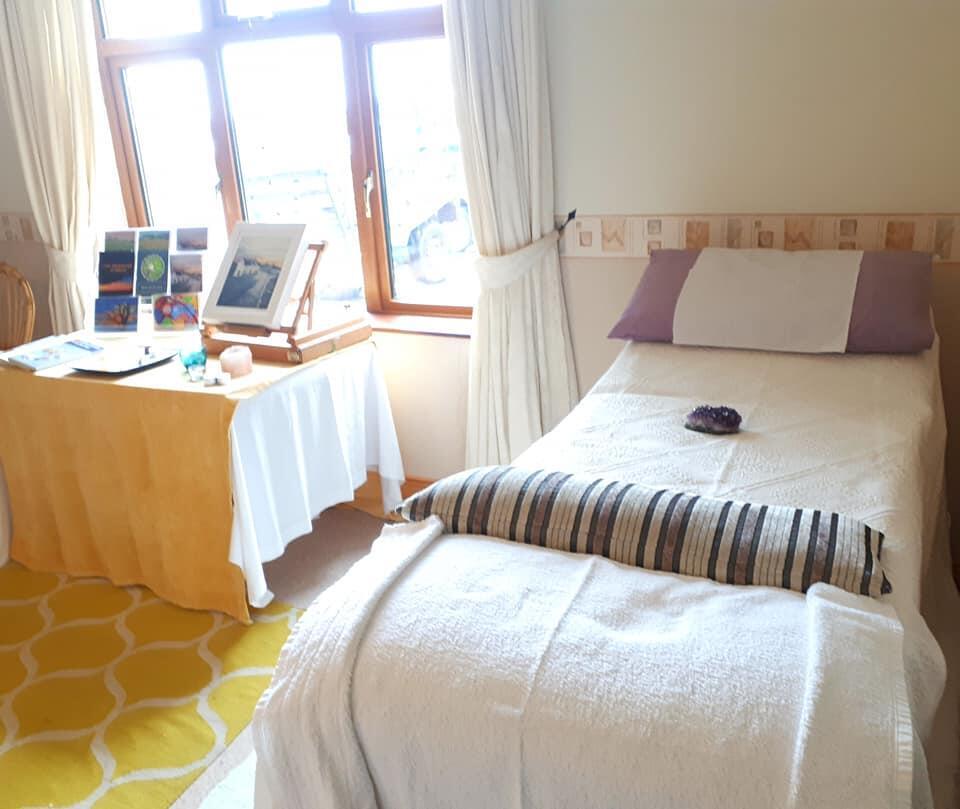 My Carlow reflexology therapy room is located 2 miles from the village of Rathvilly (on the Hacketstown side). We have a stunning view of Mount Leinster from our door. There is plenty of off-street parking and you don't need to be in a rush there will be plenty of time given to enjoy your treatment.
One hour is given to reflexology therapy but in some cases the consultation and foot examination may take a little longer on the first visit.
I am member of the Irish Reflexologists' Institute Ltd. (I.R.I.L.), a professional membership body who provide regulatory guidelines for practice and qualifications with regards to reflexology in Ireland.
My I.R.I.L. membership has added benefit for my clients as it means Health Insurers will redeem costs of treatment, once clients have the correct level of health insurance cover .
When emailing to make a booking, include your phone number and let me know the best times to contact you, so I may ascertain your needs prior to booking. Once you are happy to proceed you will be provided with directions and additional information about reflexology.
My reflexology practice is at Rathvilly, Co. Carlow on Tuesdays and Thursdays. I also provide reflexology in Dublin 2 on Wednesday afternoons. Find out more about my reflexology locations  – LOCATIONS
Find out more about reflexology – ABOUT REFLEXOLOGY
Your first reflexology treatment – WHAT TO EXPRECT
MY CLIENT TESTIMONIALS ARE HERE
Caroline Cunningham
Inspiring your Authentic Path
Follow Caroline Cunningham Art on WordPress.com