Reflexology is not supposed to be painful!
Reflexology is not supposed to be painful!
During my time as a specialist in reflexology therapy and as someone who has demonstrated my therapy at national and local events and on TV and radio, I have from time to time heard stories of people who had a negative experience of reflexology.
After hearing their story and asking a few additional questions I usually surmise that they have not received reflexology from a therapist who is specialised in reflexology. While some massage therapies follow the philosophy and practice of 'digging out' knots in the muscles this method is not the approach taught in the line of reflexology that stems from the Eunice Ingham lineage and teaching practice.
REFLEXOLOGY IS NOT SUPPOSED TO BE PAINFUL!
Reflexology is the application of pressure to specific points on the feet (known as reflexes) which correspond to body organs and systems. Reflexology has been shown to improve circulation, relieve tension and bring balance to body and mind.
There are many applications of reflexology, it can be very gentle and energy based or depending on the client's state of well-being the pressure used can be more firm. Pressure is applied using only the hands, relaxation is the aim (not pain) and the clients hands can be treated as an alternative to the feet. I am also an attuned reiki master and very much aware of the spiritual aspects of therapy.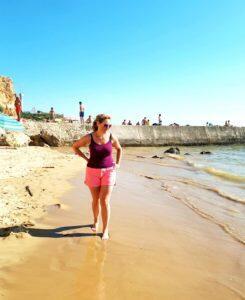 In some exceptional cases a client may experience what therapists refer to as a 'healing crisis'. This may result when the client is quite out of balance with regards to their physical and emotional wellbeing and so the 'healing crisis' is akin to the results of a sudden 'detoxification'. The client may experience a release of emotions, body wastes or feel very tired for a short period of time. These can all be indications of the strain the person has been 'unwittingly' putting on themselves over a long period of time. The holistic therapy received is a way of restoring balance and renewing each persons ability to heal themselves.
A thorough consultation forms part of your very first reflexology treatment. This informs your therapist about your current lifestyle and state of well-being, especially with regards to any existing illnesses or use of medication.
As a reflexology specialist, I always tailor my treatments to my client's current state of well-being.
Reflexology is also being developed for the treatment of pain. In 2017, I had the opportunity to train with Dr. Carol Samuel who specialises in such treatment. Dr. Samuel is involved in research surrounding the use of reflexology to relieve body pain. This is also known as 'Nerve Reflexology'. During this type of treatment a client may experience momentary discomfort. However, under the guidance of a trained therapist this discomfort (more like a sharp pressure) is for the purpose of relieving the existing pain that the client has presented with and the client and therapist communicate throughout the treatment so there are no unpleasant surprises.
Always inform your therapist about how you are feeling throughout your reflexology treatment, this way your therapist gets to know exactly how to provide you with the best treatment for you.  Similarly, you should ask questions about the treatment process if you are unclear. Remember, reflexology is not supposed to be painful!
If you have any further questions about reflexology you might like to read my additional articles or leave a comment in the space provided below.
I provide specialist reflexology treatments in Ireland and Portugal. I also provide 'Authentic Path Inspiration' and am the author of books and artist of colourful nature paintings. Find out more via the links provided.
© Caroline Cunningham
Inspiring your Authentic Path
Additional information can be found via the following links:
Authentic Reflexology in Algarve Summer 2018
Authentic Reflexology Locations (Ireland & Portugal)
Make appointment or enquiry – CONTACT
Follow Caroline Cunningham Art on WordPress.com