The Moment of Break True
The year was 1999, my moment of Break True had arrived. The signs should have been obvious, but I simply hadn't a clue about mindfulness or  self-care back then. Mental health was still a taboo topic. I was burning out fast in my teaching career. I was over-working, trying to keep up.
In truth, I was also working hard to block out negative feelings. I had been battling through cycles of anxiety and depression for years. I had accepted these states as if they were part of my personality. Now, I  know they were borne out of unresolved issues from my past. I am also someone with the gift of sensitivity (awareness) with regards to my environment but I had yet to learn how to use this gift to my benefit. At that time, being more sensitive than others only left me feeling vulnerable. I needed to change something in order to avoid these downward spirals. I needed a better outlook for my future.
As life became more stressful with increasing demands and pressures, I was running out of 'fight' power. The road ahead seemed bleak. I was heading into a future of continual battles with negative feelings and unmet needs. Finally, a wave of despair took hold. I was catapulted into a chaos of unrestrained emotions, it was both tremendous and frightening. I wept continuously (day and night) for a week. Prior to that moment I had not allowed those tears, I had been afraid that if I cried, I might not be able to stop. I was partly right but I did eventually stop and that was when things started to change for the better.
For the first time in my life, I dared to to consider what I really wanted for myself. I left my teaching career (of Science and Maths) behind and moved to the city so as to persue a study of singing.
I didn't tell many people about my yearning to be a singer, I feared ridicule, even the notion of 'following your dream' would have seemed fanciful and besides I didn't need the pressure of being asked too many questions about when my dream would come to fruition. I didn't know the answer to that question. I only knew that every tiny sign of progress was a reason to keep going with my studies.  I had a very long way to go. To become adept in creative expression I also needed to heal my past and learn new strategies for mindful living. But first I had to quickly find alternative employment to make ends meet.
During that period of transition to life in the city, I began to paint, something I hadn't done since my teens. One morning, alone in my new living space, I asked myself this question: 'Who is the woman inside trying to get out?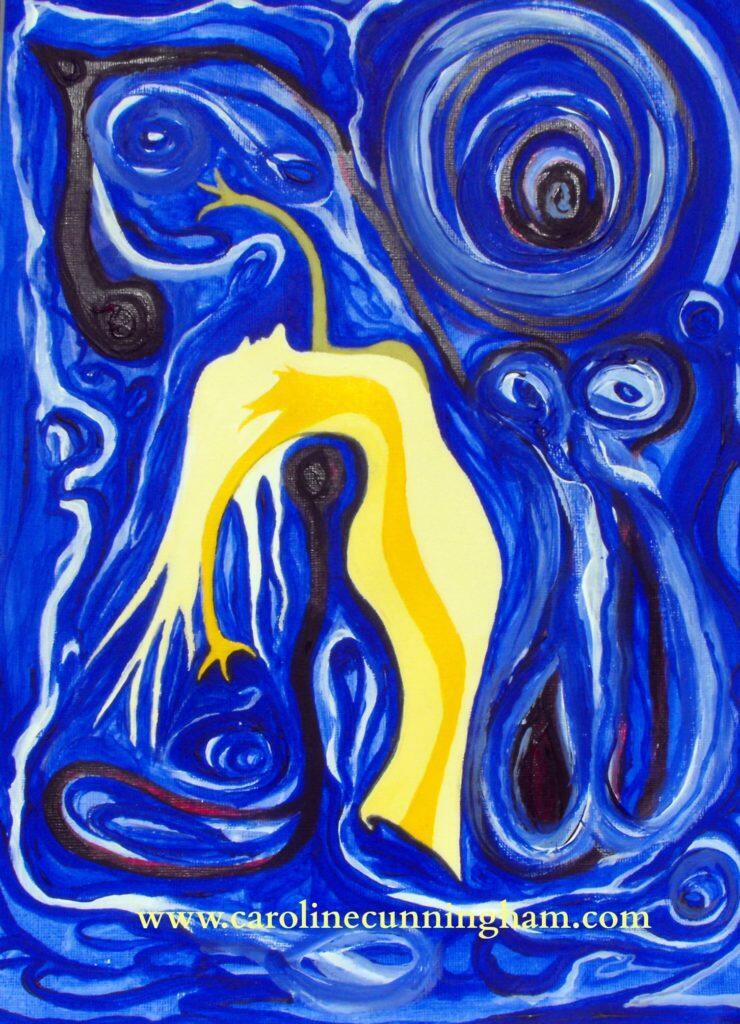 A blank canvas starred back at me. After some loose sketches and earnest thinking, I started to paint. I was amazed at what emerged. Break True boldly stated her intentions through blue and menacing swirls.  She appeared fearless and strong. It was just a glimpse. I had felt her power as I painted her but I would have to work much harder to bring her more fully to the external world. I was reminded of a quote by Mahatma Gandhi:
Some years later my original Break True painting found it's perfect owner, another inspiring woman who had turned her life around and who continues to shine her light.
Break True is a reminder of the importance of seeking authenticity. Each person who committs themselves to healing and transformation, makes it easier for others to do the same. As more people make the effort to become mindful of themselves and others, eventuality we see the transformation in society. I continue to work towards my goals, my dreams, my purpose. Part of that purpose is assisting and inspiring others.
Are you in need of inspiration for your authentic path? Is there someone in your life who could use a reminder to keep going for their dreams or for moving forward in their well-being goals?
For such purpose, I have made Break True  available as a limited edition giclee print, perfect for gifting or for a space in your own home.
6 x 8 inch image with 1 inch white border
 Limited Edition of 150
Giclee print on Hahnemuhle, German etching paper
Archival inks
Titled, numbered and signed by the artist
Signed Certificate of Authenticity
Shipped in package form
Price includes free worldwide shipping
Yours for €95 (Euro) – payment by PayPal (online shop).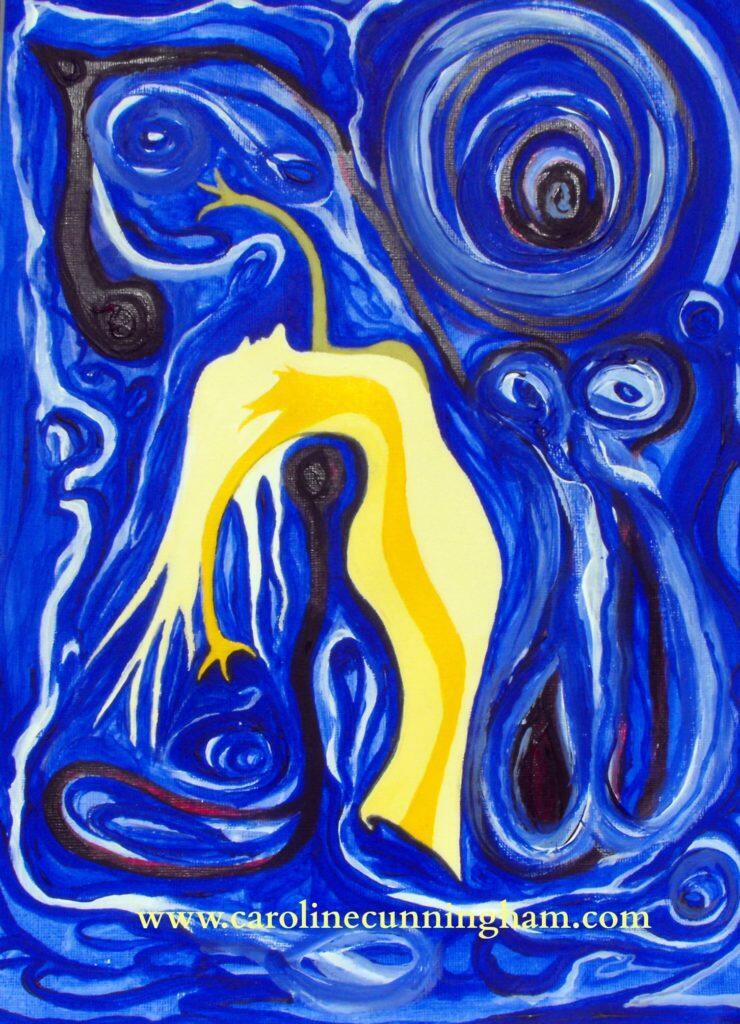 © Caroline Cunningham
Artist, Author & Wellbeing Coach
Save
Save
Follow Caroline Cunningham Art on WordPress.com