Authentic Reflexology in the Algarve 2018
Imagine a relaxing and therapeutic treatment with Authentic Reflexology in the Algarve? Now is it possible and not just for people who need reflexology,  clients can avail of Authentic Path Inspiration sessions.
Your therapist and mentor (Caroline Cunningham) is moving to Portugal's sunny Algarve for the summer months of July and August! My Irish clients still have opportunity to avail of healing and inspiration during the months of June and from September onwards in Carlow and Dublin and if they fancy reflexology in the Algarve this is a possibility too!
Travel has been a powerful contributor to my wellbeing and creativity and so I am keen to honour that which serves my own 'Authentic Path' by positioning myself in an inspirational setting. We can only truly inspire others by doing the things that serve our own healing and development.
My 'Journey in Peru' story (as told via my 'Wild Star Landing' blog) revealed the life lessons learned as I travelled solo to live in a small Peruvian town in the Sacred Valley of Cuzco  in 2013. These life lessons have been invaluable and have served me not just in business but in developing trust and a having more positive attitude in general.
Luckily, Portugal's Algarve is closer to home, with regular flight options and it's even in the same time zone as Ireland.
I have created a separate Face Book Page to detail my experience of finding my way in The Algarve. If you are considering a move to a new location or seeking holiday inspiration I will be offering lots of ideas there. 'The Algarve Village (Where I'm From)' awaits your interest!
Where can you find Authentic Reflexology in the Algarve?
In Carvoeiro! It is a romantic picturesque fishing village with a beautiful beach setting. It's a tranquil place which suits a more distinctive set of travellers who enjoy the finer and more simplistic aspects of life. Good food, gorgeous sunsets, morning walks along cliff tops, boat trips that visit solitary beaches and caves and ambient street festival entertainment to pass the night, Carvoeiro has all this and more!
I am really looking forward to the new friendships and clients I will meet in the Algarve, I have already made some nice connections there among the Portuguese and ex-pat communities. I am learning to speak the Portuguese language and look forward to improving my ability during the summer.
Authentic Reflexology  is offered as a specialist therapy which can be adapted to a wide range of client experiences and needs. Find out more about my work as a REFLEXOLOGY SPECIALIST
Authentic Path Inspiration is a new service which I have recently launched. It is a combination of reflexology therapy and mentoring for those who are considering a life path change or in need of inspiration for kick-starting a new self-care/healthy living plan. It is something that has developed already in my practice with clients and I felt it was more appropriate to establish boundaries so that people can choose this as a separate service. Find out more about AUTHENTIC PATH INSPIRATION.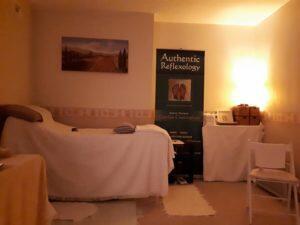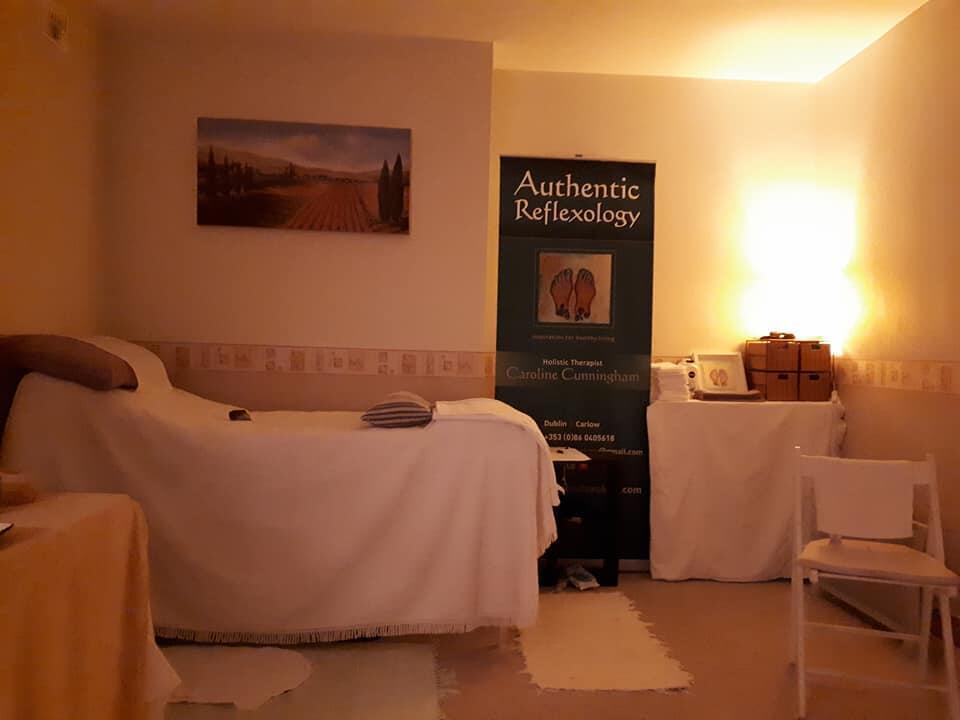 Appointments in Carlow and Dublin (Ireland):
My therapy and mentoring services are available at Rathvilly, Co. Carlow on Tuesdays and Thursdays (8.30am to 8.30pm)
Appointments are also provided at Dervish Holistic Centre (Aungier St. Dublin 2) on Wednesdays between 12.30pm and 4pm
Advance booking is essential for bookings in June – MAKE ENQUIRY/BOOKING
Appointments in Carvoeiro, Algarve (Portugal):
Home treatments and mentoring are offered in the Carvoeiro and Ferragudo areas of Portugal's Algarve during July and August.
It is envisaged that a therapy room may be secured later in summer (this article and my Algarve face book page will be updated with the details as they unfold) – MAKE ENQUIRY/BOOKING
©Caroline Cunningham
Inspiring your Authentic Path
ABOUT AUTHENTIC PATH INSPIRATION
Follow Caroline Cunningham Art on WordPress.com