These Fab People Reviewed My Books!
I published my first book in April 2017 and in less than one month I had already received some amazing reviews from fellow bloggers in the health and wellness industry.
The Whisperings of Nature is a book of poetry inspired by nature, offering comfort, wisdom and inspiration to fellow lovers of words and nature.
In September 2017, I released my second book, 'Seven C's to Calm – Reclaiming your Anxiety Free Self'. This book offers encouragement and support to those who struggle with the limiting and uncomfortable effects of anxiety.
I have received much favourable feedback from readers and also my peers in the mental health professions and advocacy.
I'd like to introduce some of those fabulous people to you here:
Deborah Byrne Psychology Services (Wexford Ireland)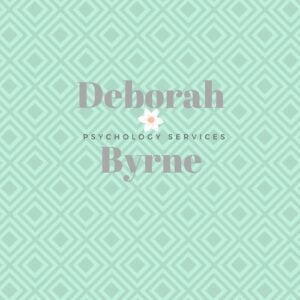 Deborah provides counselling for individuals, couples, parents and carers and online life coaching. Deborah's passion is to empower clients by helping them to recognize their inner strengths and leveraging them to face challenges and fears head-on so that they can create the kind of life they deeply desire.
'I work with my clients to help them feel courageous & empowered. To seek solutions to problems & difficulties life has thrown in their path.'
Deborah helps people with the following issues and more:
PTSD, Postnatal Depression, Co-dependency, Disabilities support for Parents, Eating Disorder support for Parents, Depression, Relationship, Divorce, Anxiety, Bereavement, Domestic Violence, Trauma Healing
Contact Deborah Byrne to arrange support – Contact Deborah
Krystal Long  Professional Trainer, Speaker and Mental Heatlh Advocate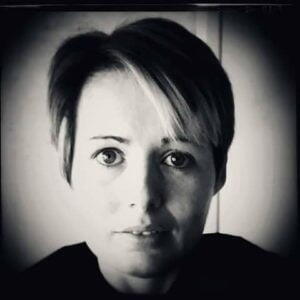 Krystal Long is an experienced and qualified trainer in the area of Computer application and soft skills development. She has worked with young teenagers, people with disabilities, mental health and mature adults in a variety of organisations.
Krystal is also an inspirational speaker who provides personal insights into mental health and her own unique story of recovery after 20 years of suffering with depression, trauma and agoraphobia. Krystal has delivered her heart-felt personal stories to the public in both voluntary and corporate organisations.
Krystal's now finds herself on a unique journey of self discovery and also empowering others to be true to themselves. A wonderful creative writer, Krystal shares her stories through her poetry and blog articles.
You can connect with Krystal via her blog Krystals Journal
Fran Malone Clinical Hypnotherapy (Cork & Dublin, Ireland)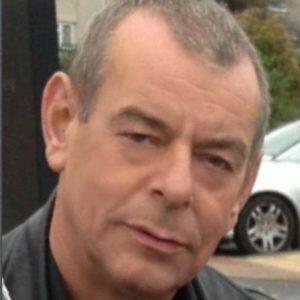 Fran Malone is dedicated to helping people to move beyond their fears, limiting beliefs and anxieties. Fran originally studied hypnotherapy, hypnosis and NLP in the UK and practiced and started his first clinic there. When he returned to Ireland he studied Clinical Hypnotherapy with Irish Hypnosis and now has clinics in Tallaght (Dublin) and Cork city.
Fran provides support and a very structured approach for any person wanting to quit smoking and lose weight.
As someone with life-long experience working in the caring profession, and a passion for continuous learning, Fran is passionate about his clients progress and helping them to succeed in their goals.
Fran helps people with anxiety, depression, phobias, weight-loss, smoking, self-esteem & addiction and more.
Arrange an appointment with Fran Malone in either Cork or Dublin (Tallaght) – Contact Fran
Gloria Mc Breen, Holistic Therapist, Workshop Facilitator and Blogger/Writer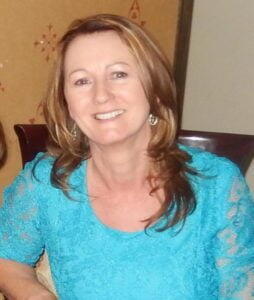 Gloria has had an interest in natural healing remedies and method since her teens and is a professional therapist in many modalities including massage and reflexology.
Gloria creates and facilitates well-being workshops.and is the author of articles for Atlantis Eire Holistic & Celtic Spirit Magazine.
She is also a blogger in the topics of health and well-being and she is in the process of editing her first book!
Gloria enjoys life in the west of Ireland as a proud and happy mother and grandmother who is also devoted to her caring husband.
Arrange wellness workshops with Gloria Mc Breen via her website/blog We Are Holistic
Thanks to all above for supporting my creative endeavours by sharing my work with a wider audience and providing beneficial feedback and reviews for my writing.
There are a few more fab people to be mentioned in a future article so stay tuned!
Book Review for The Whisperings of Nature by Gloria Mc Breen and Krystal Long
Purchase The Whisperings of Nature (Poetry Book)
Purchase Seven C's To Calm – Reclaiming Your Anxiety-Free Self (Wellness Book)
Reviews for my books gratefully accepted in the comments section below.
©Caroline Cunningham
Inspiring your Authentic Path
Save
Save
Save
Save
Save
Save
Save
Save