Authors on Twitter - My favourites
Introducing some cool author's who I have befriended since publishing my own books. I met them all through the Twitter platform and also connected with a few of them on additional social platforms such as Face book, Instagram or Word Press.
These are authors who are dedicated to their genre and who have interesting stories to tell, in fact some are thrilling and they share their stories with tremendous passion and enthusiasm.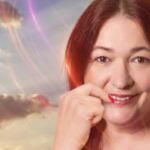 If horror is your thing you should check out Author Ellie Douglas. I confess I'm not one for horror but I know that Ellie's work is very much craved by her fans and she has won quite a few awards.
If you don't fancy horror then you may like one her interesting colouring books for adults.
Ellie is a very warm-hearted and kind human being I can't believe she is revels in this other world of fangs, gore and flesh-ripping tales. You can find Ellie on twitter  as @AuthorEllie and visit her website.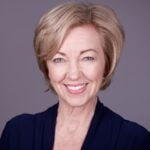 Soon after launching my first book, I acquired another lovely twitter friend. Author Miriam Mc Guirk purchased my poetry book and gave me a lovely review on social media.
I also purchased Miriam's book 'Shattered Dreams & Scorpions at Midnight', a non-fiction travel memoir set in Turkey, where Miriam slowly recovered from a debilitating illness. Her story is full of endearing tales of adjustment to a new culture and finding one's place in a distant land.
Visit Miriam's blog where you can also purchase her books she is @Miriam_McGuirk on Twitter.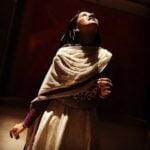 It was a joy to find Author Janvi Jaji, a teenage Indian student whose passion for writing leaps from the screen. We instantly became writer sisters. From time to time, we check-in to see what progress is being made with our plans for conquering the world with our books and stories. Janvi is the author of The Triumph Drive, which tells an inspiring story about a man who rose from very a lowly position to great heights but there is a lesson to be learned about success. Janvi's book trailer is here.
While I originally found Janvi on Twitter you will find her more actively keeping her fans posted on Instagram.  You can read more of Janvi's stories on her blog too.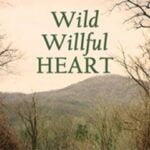 Author William B. Hedgepeth is another of my interesting friends on Twitter. William is the author of 'Wild Wilful Heart'. The title itself is very apt. Wild Wilful Heart is a gripping tale of spiritual quest, full of strange, wonderful, sometimes hair-raising encounters. These are some of the details of William's true-life experience. There are plenty of highs and lows. In the end love wins the day, with a more peaceful settling of the heart. William resides in the USA it is lovely to know that I have someone rooting for me on the other side of the world.
You can find William on Twitter as @WBooneHedgepeth or visit his website to purchase a copy of his book 'Wild Wilful Heart'.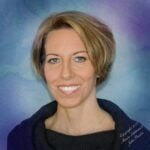 Maria Lehtman is another of my special author friends. Maria found me on twitter after the launch of my poetry book which she purchased and soon after provided me with a lovely review. Nine months later Maria contacted me to invite me to be featured in her next book, The Dreaming Doors, which was published six months later. It is full of Maria's thought-provoking poetry and photography and creative graphics, inspired by the many interesting doorways Maria found on her travels. The book features two of my poems and images of two of my paintings. You can follow Maria on twitter @LehtmanMaria or visit her blog where you can also purchase a copy of The Dreaming Doors. Maria also creates magical nature videos on Instagram
Caroline Cunningham
Inspiring your Authentic Path
FIND OUT MORE ABOUT MY WORK:
Paintings by Caroline Cunningham
Art Prints by Caroline Cunningham