Calling out Anxiety for what it is!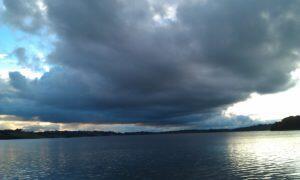 If you suffer from anxiety it is quite likely that along with the discomfort of the anxiety itself, you have also been working hard to keep your angst top secret.
In this hectic competitive world of ours, we do all we can to keep the bright side out, look our best, be strong. Appearing weak and vulnerable doesn't seem to fit with the way of things. Yet it is sometimes by exposing that very part of ourselves that we actually grow stronger.
More and more people are calling it out that they too have suffered mental anguish and have overcome all sorts of trials with the purpose ending stigmas and inspiring others to take action to seek an improved life experience.
Anxiety in truth is more associated with learned behaviour, habit or response to something that has frightened us at some point in our lives, particularly at an early age when we are most susceptible and lacking in knowledge.
It is suggested in some circles that being of a more sensitive disposition makes us more susceptible to anxiety. Personally I am of the opinion that without role models to show that sensitivity is actually strength and not weakness we may fool ourselves to thinking it's all our own fault and not much we can do.
The responsibility does, however, rest solely with each individual to move on from anxiety and to set about being that very role model for others.
Some amount of anxiety is normal and, similar to fear, it alerts us to take stock of something or pay attention in certain situations. Messages we pick up through our environment, combined with thoughts/stored memories can lead to sensations in our body, triggered by our nervous and endocrine (hormonal) systems.
Adrenaline is one of the notable hormones being released into our blood stream when we are anxious. The term 'fight or flight' is used to describe how adrenaline prepares our body when we feel there may be some threat or danger imminent e.g. delivering more glucose and oxygen to specific sites such as muscles to help us move faster by generating more energy.
Anxiety (including panic attacks and phobias) however can be triggered when there is no apparent threat. Parts of our brain (e.g. the limbic system) house an extensive record of stored memories, for comparison purposes, with our on-going life experiences. If a significant match is found in these records, suggesting something in our current environment 'is is not good for us or may cause a problem' then the anxiety response is likely to be triggered.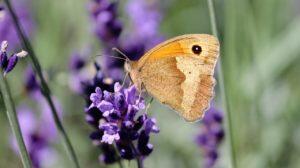 When our anxiety is constantly being triggered we are effectively 'leaking adrenaline' into our system. Left unattended, this constant excess of adrenaline has consequences for our long-term health and well-being.
Energy level, sleep quality and concentration are all set to suffer. There can be consequences too for creating imbalance in our endocrine system, as hormones affecting fertility and digestion are impacted by excess amounts of adrenaline.
Another detrimental factor of prolonged anxiety (especially if it presents as panic attack or phobia) is the avoidance of places, situations and people. This in turn can lead to restricted life experiences which can impact our self-esteem and mental health by cutting off some of our basic needs which are obtained from social engagement and personal relationships.
Are you somebody who has taken on the challenge of moving beyond the limits of anxiety? What encouragement can you add here, for those who are contemplating taking steps to dealing with their own anxiety?
Or are you someone who needs additional support and encouragement in dealing with anxiety?
In my book, 'Seven C's to Calm – Reclaiming your anxiety-free self' I offer additional support. A work-book is included, making it easy to use for those who would like to follow through on the suggested exercises in the Seven C's plan.
If you are not sure if this is for you, you can also avail of my FREE eBook 'Preparing for Calm' . This is a wonderful opportunity so be sure to avail – FREE eBook Please
Thank you for reading!
©Caroline Cunningham
Inspiring your Authentic Path
If you are near Carlow or Dublin 2 (Ireland), I also provide reflexology therapy as an effective means for restoring calm and bringing balance to body systems – Make a Booking!
References/Reading Material:
When Panic Attacks by Dr Áine Tubridy
Helping Young People Manage Anxiety by Carol Fitzpatrick
The Anxiety & Phobia Workbook by Edmund J. Bourne
The Physiology of Behaviour by Neil R. Carlson
Save
Save
Save
Save
Save
Save
Save
Save
Save
Save
Save
Save
Save
Follow Caroline Cunningham Art on WordPress.com