Astonomy In Ireland And Peru
BEST SUMMER OF ASTRONOMY EVER!
This was the title of my article published in a 2012 edition of 'Astronomy Ireland Magazine' and you can read it here: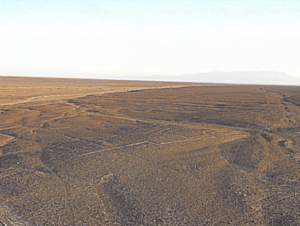 This has to be my best summer of astronomy ever. Shaking hands with the inimitable Dr Rolf-Dieter Heuer (DG of Cern) on his visit to Dublin was magic. Inspired by a winning cartoon analogy used to convey the 'Higgs-Boson particle' discovery (famous person passing through a room of journalists at speed of light), I flew to Dr. Heuer and exclaimed:  'Dr. Heuer, Tá meas agam duit' – this in Irish means I respect you. The Irish word for respect is meas (pronounced Mass). Thanks to Astronomy Ireland for providing this rare opportunity at Trinity College.
The Irish word for respect is meas (pronounced mass).
In that same year, I visited Peru and witnessed the genius of ancient Nazca and Inca civilisations. Their enduring designs incorporate art, engineering skill and spiritual belief with precise astronomical measurements. The Nazca lines (UNESCO site), marvellous etchings stretching over 450km2 of a rocky plateau in south Peru, created over a period of 800 years, date back to 400BC.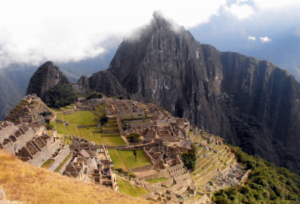 Ollantaytambo Sacred Valley – Peru
The local planetarium of Nazca credits German mathematician Dr. Maria Reiche as the person who re-discovered them in the 1940's. She dedicated her entire life to uncovering them and researching their significance. The line drawings are believed to represent constellations, spiritual Gods some used as markers of rising and setting of celestial bodies and paths to water sources.
Outside the planetarium we viewed the constellations of Scorpios, Southern Cross. Vega in Lyra, Mars and Saturn were clearly visible. As a special treat we observed Saturn through a telescope and for the first time I saw two of its moons!
Whilst South Western coastal clouds prevented sighting of the ISS the sight of the crescent moon on its back was a blessing.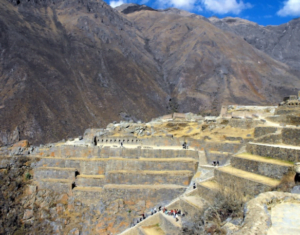 Peru is home to the more famous UNESCO site of Machu Picchu considered 'The Lost City of the Incas' uncovered in 1911 by explorer Hiram Bingham. It is splendid and is only one of many examples of the importance the Incas placed on astronomy in their daily lives. Their architectural sites always include a temple to the Sun. Winter Solstice June 21st, (Southern Hemispheres shortest day) was especially important and many windows are aligned with this event. Carved embodiments of animals in rock faces align the winter solstice sun with features such as the eye of the llama or condor. Shallow cylindrical rock pools of water in the ground are thought to have been used to observe the reflected night sky. Shadows cast by rock sculptures and steps were designed to create the Andean Cross sacred symbol of the Incas.
The region of Cuzco including Ollantaytambo and Sacred Valley is home to several of these stunning sites of astronomy and worship. I highly recommend a visit to this stunning land of astronomy. Viva el Peru!