Algarve Vacations or Algarve Living? Ask Michele Wolters
Have you ever thought about living in the Algarve? Or do you prefer Algarve vacations? Very often, the Algarve has enticed holiday-makers to make this place their home or even a home away from home.
Michele Wolters can certainly vouch for that. She first started visiting the Algarve in 1988 after her parents decided to live there. In 2002, she finally decided to leave her homeland of Holland in favour of the sunny Algarve coast. The following year she set up her property rental business (Algarve Housing).
"What I like about the Algarve is that it's a different world here, a more relaxed, outdoors lifestyle, with mild climate and beautiful natural surroundings. It's also not too far away from my family and friends in Holland, the country where I was born" – Michelle Wolters, Owner of Algarve Housing
I met Michele during my Algarve network tour in April 2018. We had never met previously but we had a lively and interesting conversation and Michele was keen to help me further by introducing me to her friends and business network. This facilitated my return to Algarve during July and August 2018.
Here we have an opportunity to find out more about the Algarve from the perspective of someone who has a lot of knowledge and experience of living here.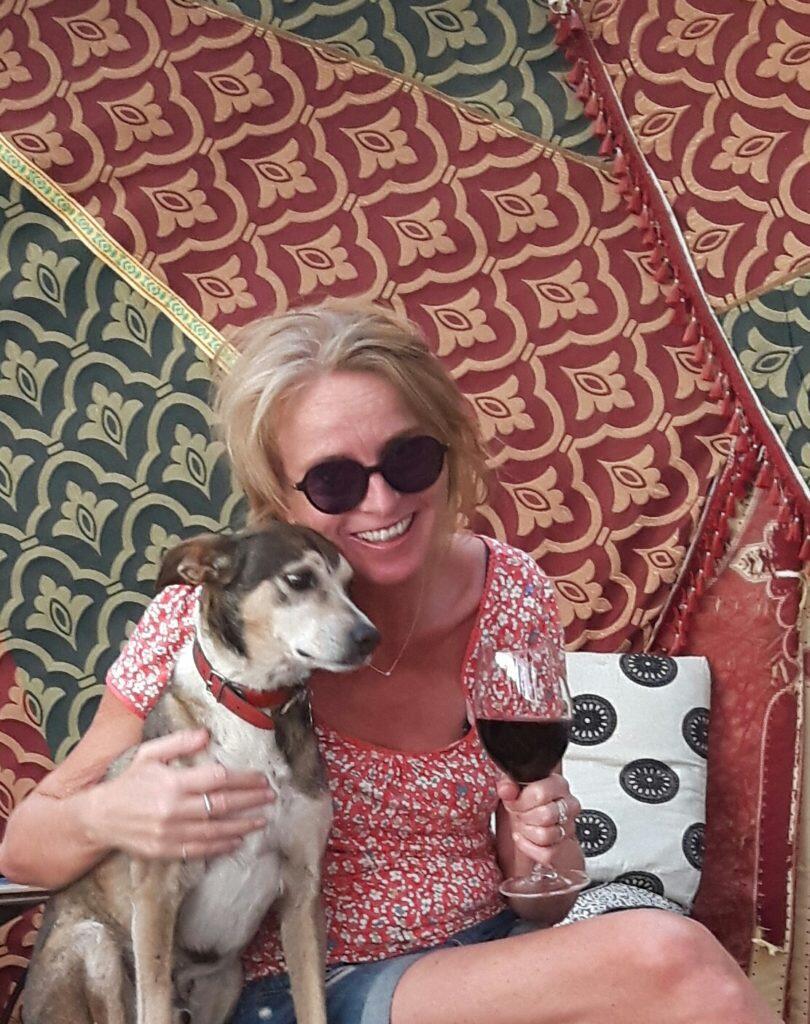 Michele's first language is Dutch and she also speaks English, I wondered how she found Portuguese language:
"Portuguese can be a difficult language to learn to speak along with the grammar and pronunciation. With the growth of tourism in the last twenty years, more and more Portuguese people speak English but not so much with the older generation. Along the coast, in the tourist bars and restaurants, most are speaking English but if you go more inland you will find that it is harder without an understanding of the Portuguese language."
I asked Michele what advice she would give to others who are curious about coming to the Algarve to live or to start a business?
'Better to come on a holiday and book a nice villa with me', was Michelle's witty reply. She also had this to add, 'It's not so easy to make a living here as the cost of living can be expensive, you might not expect this if you are only visiting on vacations. If you are planning to live in the Algarve, make sure you spend a winter here as houses are not well-insulated and usually do not have central heating. And then we have the very hot summers, so you need to find out if this is for you before making a big commitment.
Curious about the places Algarve residents like to visit, I asked Michelle to tell us her favourite spots:
"My work keeps me very busy, so when I am not working, I prefer the less crowded beaches like the ones on the West Coast such as Carrapateira and Bordeira, I also love the beaches of Monte Clerigo and Aljezur and the Islands in the East such as Armona, Culatra and Farol. My favourite town is Olhao it is so authentic and full of character."
What about the Portuguese food? What do you recommend?
"I am a flexitarian, I rarely eat meat, my favourite Portuguese dishes are Cataplana (a fishy stew made in a typical Portuguese copper pan) and Ameijoas (clams with lots of garlic and coriander). Although I do not eat a lot of meat, I love the chicken piripiri!"
What advice do you give to people who are considering choosing property rental for their next Algarve vacations?
"It all depends on what type of vacation the client requires for example, families with young children usually require a different vacation style than a group of young people who like to party until early morning. Some clients prefer a more romantic vacation location. The beauty of the Algarve is that we have it all here!"
What are the advantages of choosing a property rental vacation with Algarve Housing's Michele Wolters?
"I provide personal contact, plus the properties I rent are all handpicked. I never rent a property without visiting myself. Due to my experience of living and travelling in the Algarve (and Portugal) I know almost every square meter, so I can give the best advice to my clients about Algarve vacations."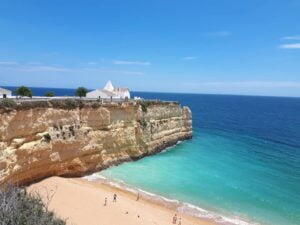 Contact Michele Wolters for Algarve vacation rental advice or visit her website  for further information about Algarve holiday options.
Visit Algarve Housing on Facebook for ideas and offers for Algarve vacations.
Email: [email protected]
***
© Caroline Cunningham
Inspiring your Authentic Path
Caroline Cunningham is a creative writer with a passion for inspiring others to follow their dreams and reach their best potential in life. Caroline can assist you with learning how to blog, creating content for your website or social media. Caroline's many qualifications include teaching (education) and her clients benefit from her wealth of knowledge and experience of over 30 years (including business, well-being, creativity and the sciences)
Contact Caroline Cunningham to enquire about business and well-being services.