What My Readers Say about Seven C's to Calm
'Seven C's to Calm – Reclaiming your Anxiety-free Self' is a simple guide which has been created to guide you on your journey towards a calmer and more capable version of yourself.
Anxiety (including panic attacks) can have such a negative impact in our lives and can prevent us from reaching our true potential. It is never too late to make a start on your road to recovery. The practice of learning and adapting is simply required.
A work-book has been included to help you follow-through on the exercises suggested within. Be assured, a place of calm exists within you, it's just a matter of finding your way. Here's to your success in reclaiming your anxiety-free self!
Here's what my readers are saying: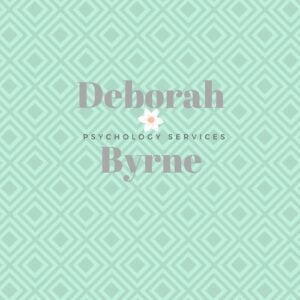 "An extremely helpful book for dealing with your anxiety in a non-judgemental way, along with outlining specific ways in which you can manage your anxiety better. I loved reading this book and found Caroline's approach to anxiety genuinely helpful and very knowledgeable."
Deborah Byrne, Psychologist, Wexford, Ireland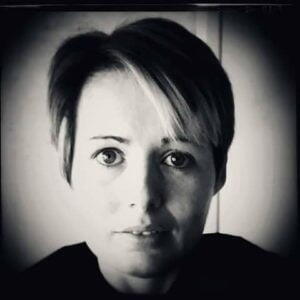 "Seven C's to Calm offers a fresh, new perspective on how we view our anxiety with a workbook to help track, monitor and record your progress. A simple and effective approach in helping you in reclaiming your anxiety-free self!"
Krystal Long, Mental Health & Wellness Facilitator / Professional Trainer, Cork, Ireland
"A compassionate and knowledgeable author and therapist, Caroline's  book, 'Seven C's to Calm' is sure to benefit many who are seeking freedom from anxiety."
Fran Malone, NLP, Clinical Hypnotherapy Practitioner, Dublin & Cork, Ireland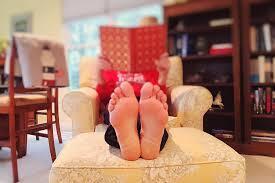 Some of my readers and clients wished to remain anonymous.
Here's what they have said about 'Seven C's to Calm':
"Seven C's to Calm' is a handy guide that can be easily referred to because of its size. The content and the 7 C's idea is good. I am going to use it with an anxious child of mine." Laura, Carlow, Ireland
"Seven C's to Calm is absolutely excellent, informative, honest and easy to comprehend" – Teresa, Dublin, Ireland
"Love it! I found 'Seven C's to Calm' very positive, I loved the idea of a three month plan and finding your comfort place. I am going to start now writing down three positive things that happened during the day and look back over them at the end of the week. A lovely idea and I think very positive. I will read this again. I think 'Seven C's to Calm' is something you can keep referring to." Mary, Dublin, Ireland
"Seven C's to Calm' is beautifully written and full of useful and meaningful information.  I also found it very calming. I like the way you made it very simple and instructive as to what people can do and you continued to remind people that it is small steps that matter. I really like the writing style as it is easy to read and not jarring.  You know the books that tell you it's all so simple, which is nonsense but the fact that you have been through this really pulls in the reader to act on your suggestions." Bernadette, Wexford Ireland
"I have just finished reading and re-reading Seven C's to Calm. I found it very inspiring. When you're feeling anxious it's often overwhelming but the practical ideas in this book make it seem manageable. Setting a three month goal is a great idea as sometimes people think it's an overnight fix and that there is something wrong when not feeling better straight away. Also I found giving helpful suggestions for the daily and weekly plan is great as sometimes even wondering what to do for that can cause anxiety in itself so when you see the suggestions it's really helpful." Margaret, Dublin, Ireland
"I read your book and I have to say I found it very good, it is very clear, precise and to the point with good suggestions. I will certainly use it in the coming months." Janet, London, UK
Books by Caroline Cunningham:

Seven C's to Calm (Wellness/Anxiety/Support)
The Whisperings of Nature (Poetry)
©Caroline Cunningham
Inspiring your Authentic Path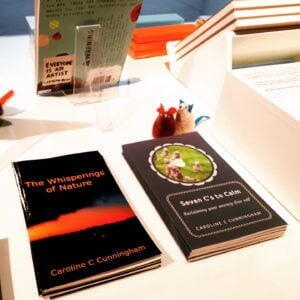 Save
Save
Save
Save
Save
Save
Save
Save
Follow Caroline Cunningham Art on WordPress.com