Lovers of Art, Poetry, Books and Well-Being
My first ever book launch attracted kind, positive and interesting people from Carlow county and beyond.
I am grateful to all who supported me during my first book launch.
There were people who called to view my art work and buy my book.
Lots of people in my business community helped by sharing my news and sending good wishes on social media. Their love of Nature and
Their love of Nature, and of trees in particular, was evident. I even had people sending me photographs of beautiful trees.
Nancy and Jack visiting during book launch and art exhibition……

Buy your copy of 'The Whisperings of Nature' – Go Shopping!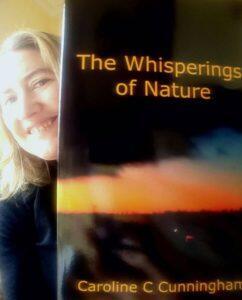 Save
Follow Caroline Cunningham Art on WordPress.com