CWL TV - Featuring Carlow Artist
During an exhibition at Carlow's award-winning restaurant, Lennons at the Visual, I was interviewed by the crew of CWLTV, a Carlow TV video production company. Owner and camera-man Pauric Brennan very generously invited me to show-off my artwork and talk about the inspiration for its creation and my plans for the future.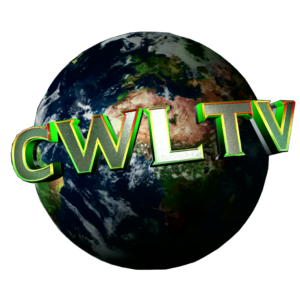 I was interviewed by Lisa McAree who was assisting at the time. I must admit the shoot had a very Night Hawks* feel about it, as the camera was very strategically placed to demonstrate that it was in fact an interview style shoot so it all looked very professional. *Night Hawks was a popular Irish late night TV show in the 1980's, that featured a mix of comedy, interviews and entertainment, all filmed in a night-club setting.
Click the photo to watch the interview on FaceBook: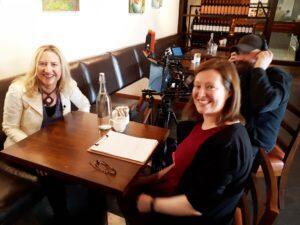 CLICK PHOTO TO WATCH THE PLAYBACK
Thanks again to Pauric and his team at CWLTV – I recommend this Carlow business if you have events that require live video streaming coverage or for any corporate video requirements. Contact Pauric at CWLTV.
Thanks for tuning in. Do consider leaving a comment below if you enjoyed some aspect of the interview.
My artwork is available via my gallery and on-line shop. I can assist you in making your selection whether it's for yourself or a loved one. Allow me to assist you – get in touch today.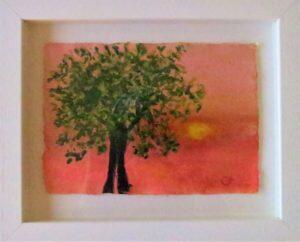 Follow Caroline Cunningham Art on WordPress.com