Shaws Nationwide Artist in Carlow Arts Fest!
Shaw's department store, in my growing-up years, ran a radio advert with the catch-phrase 'Shaws – Almost Nationwide'. Well, since then it seems they are actually nationwide! And so it is fitting that they should display the artwork of a Nationwide artist in their windows during this year's Carlow Arts Festival (June 6th – 10th 2018).
A nationwide artist? Yes! In October 2018, following the publication of my book 'Seven C's to Calm – Reclaiming your Anxiety-free Self', I was featured on RTE's Nationwide. Nationwide is a popular prime-time programme on Irish National television show-casing news-worthy story's from around Ireland. Thanks to Nationwide's reporter Helen McInerney, my artwork was featured along with my books and reflexology therapy. There you have it! The nationwide artist! (;
Shaw's is a family owned business in its fourth generation, since Henry Shaw first opened its doors in 1864. Many Carlovians have grown up with Shaw's department store being at the heart of their shopping experience.
Thanks to Shaw's department store in Carlow for their kind invitation to exhibit my art work once again in their window on Tullow Street, during the Carlow Arts Festival 2018.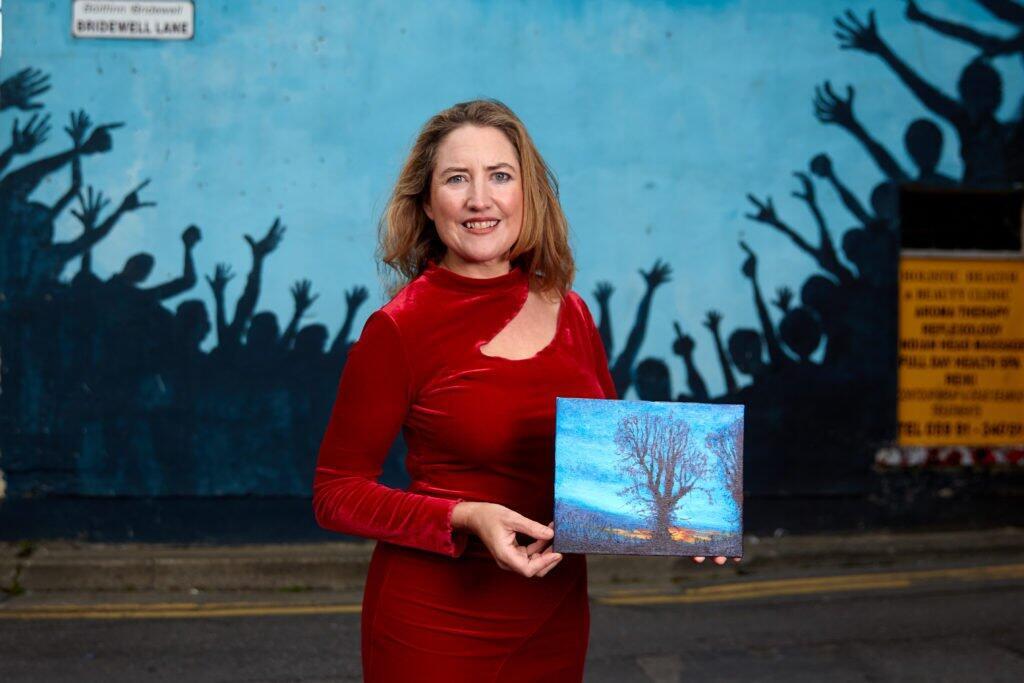 All artwork exhibited is available to purchase via my online shop. Delivery is not included in the price so it is necessary to make contact beforehand to discuss the options. Also, you may have additional questions about the artwork, which I am happy to assist you with.
The pieces on display will be mostly from my art collection entitled 'The Sacred Lives of Trees' which many are familiar with from my exhibits throughout 2017 (following launch in November 2016). Some smaller pieces have since been added to the collection.
More information on my available artwork – VISIT MY GALLERY
For all my art products and books  check out – CAROLINE'S GIFT IDEAS
For reflexology and mentor services – VISIT AUTHENTIC REFLEXOLOGY
©Caroline Cunningham
Inspiring your Authentic Path
Follow Caroline Cunningham Art on WordPress.com