Art Prints - any size - any budget - you choose!
It's nice to have choice and that's why lovers of my artwork have plenty of options when it comes to price, size and variety of art work which I offer.
Unlike my limited edition prints, which are a set size, visitors to my online shop at Fine Art America gallery have a much wider choice.
Here, visitors can choose the size of the print along with the type of paper or canvas they would like it to be printed on. I recommend the 'Somerset Velvet' paper for art prints.
Through my gallery shop at Fine Art America the buyer is fully in control of the amount they have available to spend on a piece of art.
Art is important in our lives as it connects us to our dreams and can positively affect our well-being. My art work reflects nature, landscape and travel experiences. I also love colour and find it very stimulating.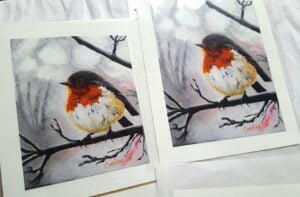 Greetings cards of my artwork are also available through Fine Art America's shop and you can even personalise the cards with a greeting of your choice inside the card.
Some customised products are also available such as tote-bags and phone covers.
Check out my art work at Fine Art America – Visit Gallery.
If you prefer my original paintings and limited edition prints – Visit Gallery..
©Caroline Cunningham
Save
Save
Save
Follow Caroline Cunningham Art on WordPress.com