The Sacred Lives Of Trees
INTRODUDING THE SACRED LIVES OF TREES
Reminiscent of dancers, great warriors and benevolent souls, trees are the visible evidence of how the invisible forces of Nature (Earth and the Heavens) lend shape and character to our being.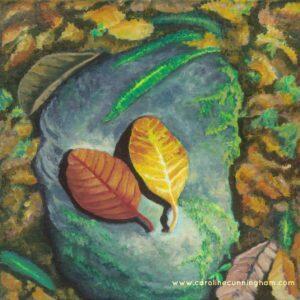 The Sacred Lives Of Trees collection was launched at Carlow County Library during November 2016 and the collection continues to grow.
I see trees as individuals each with a character of their own.
They are constantly moving in unison and answer to the wind, the minerals of the soil, the light of the sun and the flow of water through the earth.
All the while they clench the earth and reach into the heavens as they witness every moment of Earths revolution from night to day and day to night.
They provide shelter and homes. They may blossom and wither always following the course of their natural design.
Here we have a preview of some of the paintings that form part of this collection.
To view the entire collection visit – The Sacred Lives of Trees Gallery
Simple Guide to Caroline's Art Shop
Make a booking for Authentic Reflexology
Purchase books by Caroline Cunningham
Thank you to my fabulous funders & sponsors who have supported the
exhibition launch of The Sacred Lives of Trees  Read More
©Caroline Cunningham
Inspiring your Authentic Path
Save
Follow Caroline Cunningham Art on WordPress.com