I always wanted to meet an Alchemist
I always wanted to meet an Alchemist! So, imagine my curiosity when I encounter one who not only wants to support my artistic endeavours but who's journey has uncanny resemblances to my own.
It was a goose-bump moment when Trevor Lorkings, astutely noted that we both shared a connection with Peru and a desire to help others through healing therapies. A spontaneous decision was made. I gained a very generous sponsor for my art exhibition, which I had been promoting during a twitter chat, and I made a new friend who is The Digital Alchemist.
When Trevor revealed his story of transformation, I was amazed at the synchronicities. For both of us, 1999 was the year of awakening to a higher purpose. Trevor went on to study and teach Tai Chi and also became a Reiki Master. I also became interested in Reiki healing and later gravitated to Reflexology.
Travel also played a part in setting our creative spirits alight. Travel in Peru inspired my first novel and blog while Trevor's solitary travels in the wilds of Scotland and Ireland compelled him to write poetry like never before. Peru is also a country that is dear to his heart having read 'The Celestine Prophecies' on the advice of his older sister.
1999 was also the year when Trevor decided to turn his talents of digital design and computer programming into a business, whereas, I made a commitment to my develop my artistic talents.
Further back, Trevor honed his business skills in a family-run stationery business and later worked in long term position as group purchaser in the chemical industry.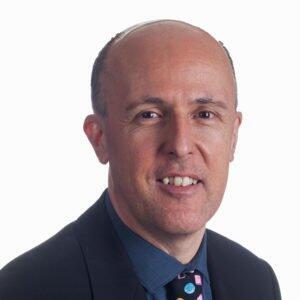 I had the following questions lined up for our Digital Alchemist:
How did you handle the transition to being self-employed?
Starting out in the digital business at the turn of the century, was a steep learning curve, assisting small to medium sized businesses by aligning their marketing strategies with the possibilities being made available through the emergence of the world wide web.
What excited you most about your business?
I am passionate about using my skills and experience to help others flourish in a modern digital world. What's not to like about clients who respond with:
OMG its sooooo fab thank you !!!!
I absolutely love it!!!!! It's perfect!
Tell us about your family businesses:
I am a part of entrepreneurial family with a number of e-Commerce websites all of which I developed. One of these businesses, which started in our front living room in the middle of a recession, grew to turn-over a million pounds in its second year.
Such hands-on experience provided abundant opportunity to learn about the many non-technical aspects of business, including: branding, marketing, sales, ware-housing and logistics, customer service, finance, HR, legal and international trade, intellectual property and a whole lot more.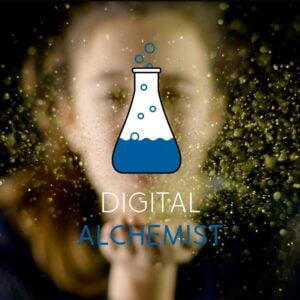 Our family business provides Printing Personalised Social Stationery, and everything for the artisan and avid home jam maker.
My wife Rosemary is the Jam Maker, Writer & Blogger, providing jam-making workshops and demonstrations. She also supplies jam jars and online supplies for home and artisan jam makers whilst protecting the interests of jam-makers at government level.
Trevor had this advice for creative souls who may be find the business world a daunting place:  
Steer your thinking to why not, I'll give that a go, let's do it today! Don't get hung up on business, release yourself to get excited about life, the people, the places, the opportunities to widen you path, open your eyes and see that life is your business.
The Digital Alchemist's thoughts on kindness:
The one who asks for help with a conscious purpose will receive support. I travel with a warm spirit and bring light and kindness to those who share my path.
With regards to my art exhibition 'The Sacred Lives Of Trees' Trevors thoughts again echoed my own:
Trees live for many seasons observing the cycles of life; a connection between the heavenly clouds and solid foundations of earth; silent communicators of beauty.
A giant THANK YOU to Trevor Lorkings who has kindly designed and sponsored the promotional stationery for my art exhibition show-casing 'The Sacred Lives Of Trees'.
Take a closer look at the services offered by Trevor Lorkings and his family by visiting:
'The Digital Alchemist' and & Personalised Stationery
Invitation Designed and Printed By Trevor Lorkings
Thank you for stopping by to read our real life story of alchemy and magical connections. Do you have a similar story of good-will to share?
For invite to exhibitions of Caroline Cunningham latest collections and for latest art news
Follow Caroline Cunningham Art on WordPress.com