Return of the Sacred Trees - VIDEO TOUR
Theres just no imaginable excuse for missing out on my last tour of The Sacred Lives of Trees collection at Art Bank.
Because I made THIS VIDEO especially for you to enjoy (:
What do you think? Like it?
My visitors books is the comments section below.
It would be really cool if you could let me know what you experienced as a result of your visit to 'Return of the Sacred Trees' art show at Art Bank Bunclody.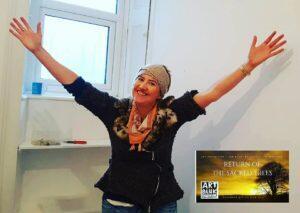 Thanks for taking the VIRTUAL TOUR!
P.S. There are lots of lovely gift ideas in my gallery and books store – GO SHOPPING!
Save
Save
Save
Follow Caroline Cunningham Art on WordPress.com