Art Buildings - World Favourites
What famous art buildings have inspired your travel plans? I'd like to share with you my top favourite art buildings in the world!
Are any of these ART BUILDINGS on your LIST OF favouriteS?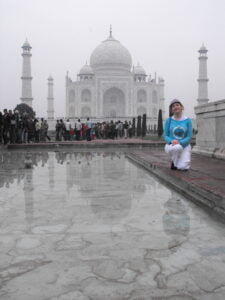 I had always wanted to visit the Taj Mahal, mostly because I am an incurable romantic and a sucker for that enduring love story of Shah Jahan and his beloved wife Mumtaz Mahal.
Without doubt a visit to this awesome monument was a highlight of my trip to India, a trip which inspired my painting collection 'Indian Heart Way'.
The building took 22 years to complete and is dedicated to the memory of Shah Jahan's beloved and favourite wife.
This art building, embedded with precious stones (marble, jasper jade) and adorned with motifs, is the resting place of Mumtaz Mahal and her husband.
The Taj Mahal is among the Seven Wonders of the World. It was completed in 1643 and is regarded as an example of Mughal architecture.
In my 20's I obtained a work-travel visa for Australia and Sydney was my first port of call. Sydney Opera House was top of my must-see list. Despite jet-lag, after a few hours rest in a hostel, I made my way on foot to the harbour. The Opera House was magnificent to behold from every vantage point.
I never tired of seeing it throughout my stay. It resembled a 'living creature' with its modern out-croppings of gleaming white shell shaped roofs making a striking statement against the deep blue sky. Designed by Danish architect Jorn Utzon, the completed opera house first opened its doors in 1973. I eventually got a part-time job working as a waiter in its courtyard restaurant (where I was treated to a wine tasting as part of my training) and I sang a song in its main concert hall.
Barcelona is a city that is a must see if you want to be influenced by an artist who used the entire city as his canvas. Antoni Gaudi (1852 – 1926) was an artist with vision and the city of Barcelona bears testimony to that with evidence of his 'modern' style engraved and sculpted on buildings and in parks. The church of Sagrada Familia is the main attraction and it was fascinating to discover that the city was still endeavouring to complete the construction according to plans set out by Gaudi so many years ago.
Istanbul is a fascinating city to visit. I was there in winter just after the turn of the millennium. The Blue Mosque (1609 – 1616) is listed as one of the top tourist sites and gets its name due to the many blue tiles that adorn its interior. At the time of the year when I visited Istanbul there were not many tourists. It was also a quiet time of day when I visited the Blue Mosque with my travel companion. We honoured the custom of removing our shoes at the entrance and covering our heads with scarves prior to entry. The interior was marvellous with decorative features such as domes, carvings and tiles. It was so quiet and still inside. It certainly was conducive to prayer and humility with the room devoid of much furnishing, simply a bare carpeted floor for worshippers to kneel and give homage to a higher power.
Walt Disney's 'Enchanted Castle' is said to be inspired by one of the real-life castles of King Ludwig of Bavaria (18845 – 1886), that is the Neuschwanstein castle. Ludwig had four castles in total and I visited one of them during my visit to Germany in the late 1990's. It was the castle in Linderhof that I visited, the first of Ludwig's castles that he commissioned, considered to be neo-French Rococo style. I had never seen such extravagance ever before.
Rooms were decorated in gold and its surrounding gardens had water flowing towards the castle, which was thought to influence the continued flow of wealth towards its occupant King. Set deep in the forest this castle also had an artificial cave with underground lake, on which floated a chariot style golden boat. There was even an electric generator which ensured the cave was magically lit for the King.
Have you visited any of these art buildings yourself? Are they on your travel list? What other art buildings would you recommend? Do let us know in the comment space below and it would mean a lot if you could share this post.
© Caroline Cunningham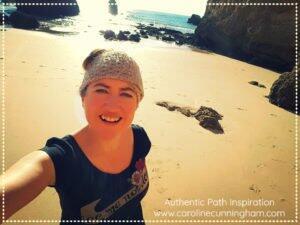 For more travel inspiration – VISIT THE ALGARVE VILLAGE (WHERE I'M FROM)
Check out my collection of paintings, available for purchase – VISIT GALLERY
For art prints and creative customised lifestyle products – VIEW MY ARTY GIFT GUIDE
Follow Caroline Cunningham Art on WordPress.com