Lifestyle Gifts with a touch of Cunningham Creativity
Shopping on-line is versatile and easy at my Fine Art America gallery shop. You can browse and make your purchase in the comfort of your own home or while enjoying your coffee break in your favourite cafe. If there's a birthday gift you need or special celebration on the horizon, a creative gift is a way to convey thoughtlful consideration.
If you are new to on-line shopping, I provide some pointers (below) on how to make your purchase via my Fine Art America gallery. My art prints can be purchased in a range of sizes, on a variety of paper styles, including canvas. It is also possible to customise life-style products such as tote bags, phone covers, cushion covers and more.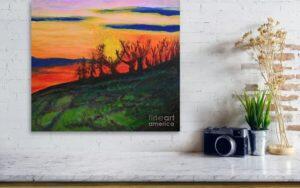 Offering a selection of my artwork as 'open editions' brings my unique creations to a wider market in terms of affordability.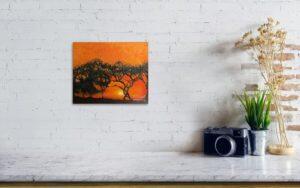 Step 1 – Choose your favourite image from my gallery. Images are sorted by category.
Step 2 – Check the range of product options for each piece, such as print, greeting card, tote bag, phone cover and more.
Step 3 – If choosing a print for your home:
You have a choice of size and the type of material you would like the image to be printed on e.g. canvas or paper. I particularly like the 'somerset velvet' paper option
Step 4 – If choosing greetings cards:
You can choose landscape or portrait option for the card
A personal greeting can be added inside the card if you choose.
The cards come with an envelope and are better value if you buy a pack of 10 or 25.
Step 4 – Choosing lifestyle products:
Some images are available to customise a lifestyle item e.g. a phone cover, throw cushion or tote bag.
You are given a range of sizes depending on the item and you can even adjust the image displayed on the product in terms of zooming in or out.
Many of these items are in the 20€ to 30€ price range and delivery charges are reasonable too. Items are delivered within a few days.
Step 5 – Check where the product is being shipped from
Fine Art America have printing houses in Europe, USA and Australia. Some items are only produced in USA and currently this applies to the textile items (cushions, tote bags, towels). Other items are produced in UK or other parts of Europe. Depending on where you live, customs duty tax may be charged during the transit. Here is a handy link to check the printing location nearest to your address – Printer Locations per Product Type
Step 6 – Add to Cart and get ready to check out!
Fine Art America is a trusted site used by millions of shoppers and artists around the world. They have an excellent responsive customer service and satisfaction guarentee in terms of refunds.
Step 7 – If you still have querys….
It is best to contact Fine Art America directly via their – Contact Form
More information available here – Frequently Asked Questions
Open Edition Prints:
An even more affordable way to obtain an original art print of mine, with options for customising lifestyle items such as phone-covers, tote bags and even personalised greetings cards. The beauty of this option is that you get to choose the size of the art print and the format (e.g. paper or canvas options) and ultimately you choose within your budget. These are gift ideas for all occasions.
| | | |
| --- | --- | --- |
| Lifestyle art products on Fine Art America | Rathvilly after the Rain – Art Print | Winter Robin Art Prints & Lifestyle Gifts |
Did this information help you with your purchase?
Let me know in the comments below or let me know via my own contact form.
Thank you for checking in.
©Caroline Cunningham
Inspiring your Authentic Path
Follow Caroline Cunningham Art on WordPress.com