Simple On-Line Shopping Guide for Books & Art Gifts
To make life easier for those of you with busy lives, I created this 'snapshot' of  pricing via my on-line shop.
These are just guideline prices to make it easier for you to choose if you have a particular 'spend amount' in mind.
Books:
You have the option of purchasing directly from the author or from Amazon and other on-line stores. All details provided when you – Visit Book Store
The Whisperings of Nature €12
Seven C's to Calm €12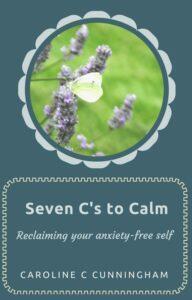 Limited Edition Art Prints:
Five of my original paintings are available in limited edition print form, limited to 150 in each edition. They are printed with archival quality paper and inks and include a certificate of authenticity. Price includes worldwide delivery. View Limited Edition Prints
Small print (2 image options)                €95
Large Print (3 image options)                €150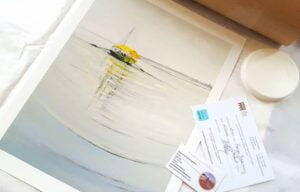 Original Paintings:
Prices shown below are just as a guideline as sizes of paintings and materials used vary. The paintings listed in my shop are mostly unframed. The exact details including price are listed with each product displayed.
Price listed does not include delivery which may vary significantly depending on your location. It is best to make contact via the contact form before making your purchase to ensure that you are happy to proceed with your selection and thedelivery options – Visit Gallery
Small unframed pieces, acrylic on board                                   €145
Large unframed square pieces, acrylic on stretched canvas €500
Commissions (ask for a quote) prices start from                      €250
Open Edition Prints via Fine Art America Shopping:
A selection of my original art images are available as 'open edition' prints i.e. an unlimited number of prints may be obtained.
Here you have the option to choose the size of the print and the type of material you would like it to be printed on. So you have full control over how much you spend e.g. it is possible to obtain an art print in the region of €50 inclusive of the delivery.
Also you can customise lifestyle products with the art image you choose so as to have more personalised item.
Totebags, phone covers, cushions and notebooks are just some of the items to choose from.
Prices can be in the region of €30 – €50 inclusive of delivery and depending on size and quantity you choose. All details are available at my gallery on Fine Art America – Visit Open Edition Gallery
Happy Shopping everyone!
Caroline Cunningham
Inspiring your Authentic Path
Handy guide to shopping on Fine Art America
Follow Caroline Cunningham Art on WordPress.com