Therapy Room Make-Over - Carlow Reflexology
So excited to share this! My Carlow Reflexology therapy room has a NEW LOOK! I can already experience the flow of energy in this newly revamped space.
Dear Reader – These photos represent my therapy room pre-COVID-19, when this article was first published. They convey the sense of the comfort I like my clients to experience. From August 2020, I have adapted my services to ensure utmost safety and peace of mind for clients and all connected to us. I now provide treatment in my clients' homes only. Together we can still create a soothing space for healing and relaxation.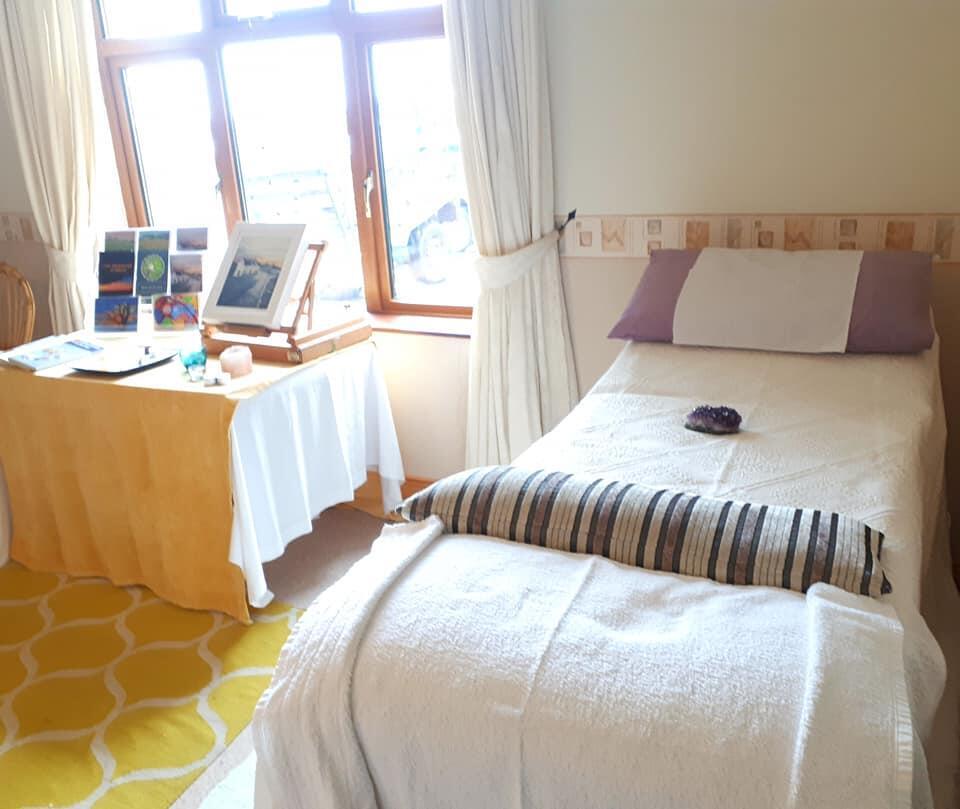 One hour is given to reflexology therapy but in some cases the consultation and foot examination may take a little longer on the first visit.
When emailing to make a booking, include your phone number and let me know the best times to contact you. Due to COVID-19 safety controls, all consultations will take place by phone or video call and payments taken in advance.
I have completed World Health Organisation Training in COVID-19 safety protocols to ensure I provide the safest treatments to my clients in the comfort of their own home.
I am member of the Irish Reflexologists' Institute Ltd. (I.R.I.L.), a regulatory body who ensure that best practice and qualification standards are adhered to by members.
My I.R.I.L. membership also benefits my clients as health insurers provide cover for my therapy. Check your policy before booking, to ensure you have the correct level of cover.
Follow Caroline Cunningham Art on WordPress.com