c) Loves Light Upon Us €500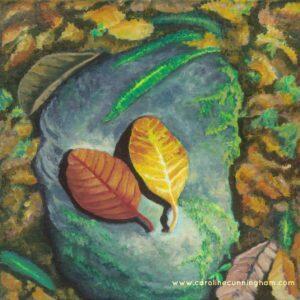 Loves Light Upon Us €500
'As I gently stepped through the trees, I came upon these two little leaves resting on a stone, adorned by a sliver of sunshine.
In my heart, they stirred a happy, loving feeling.' – Caroline Cunningham
Enhance your home with 'Loves light upon us' or consider gifting to someone you love.
Acrylic on Stretched Canvas 20 x 20 inch
From the collection The Sacred Lives Of Trees
Price quoted does not include delivery, get in touch to request a quote for your location. Get in touch to enquire about delivery options and fee.
What to know the inspiration behind this painting? – Hear the story.