2017 My Year Of Books!
Rome was not built in a day and neither were the foundations of my creative development. In 1999, I succumbed to internal turmoil in my life and quit my teaching career. I was a Science Graduate doing her best to live life according to the expectations which society seemed to respect the most.
Following a path to discover my creative talents and 'believe in myself' would have sounded ridiculous to many at that time. I imagined no end to the sniggering, if I admitted these were the ideas I was daring to entertain, all those years ago.
So I quietly got on with my studies and worked hard to make ends meet. All the while, I was building and building; until I reached a point where at last there were some more noticeable results, which I felt ready to share with the wider world.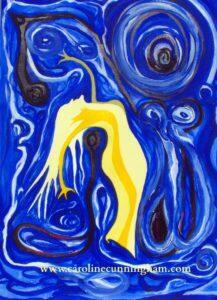 A trip to India certainly triggered much of my inspiration for taking bigger and bolder steps. On my return to Ireland, I created my first collection of paintings entitled 'Indian Heartway' and hosted my first solo art exhibition.
I started to learn about business, social media, blogs and some techie stuff that took me a long time to implement and understand.
Now I can feel the acceleration. I have had many achievements in recent years first with my art work and now with my writing.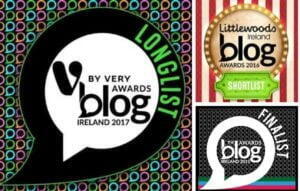 While 2016 was my year of paintings, 2017 has been my year of books.
In April 2017, I self-published my first book 'The Whisperings of Nature', a simple book of nature poems offering wisdom, comfort and inspiration. I am pleased say it has received fantastic reviews and reception.
In September 2017, I have launched my second book, this time on a theme of wellness and positive mental health. 'Seven C's to Calm – Reclaiming your Anxiety-free Self' offers support and encouragement for those who suffer in silence with anxiety.
It follows on from a free eBook that is available on my website 'Preparing for Calm'. Both have received favourable comments from readers.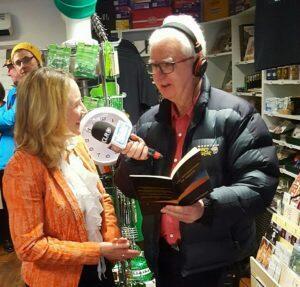 With an accumulation of long-lists, short-lists and finalists in Ireland Blog Awards over the last 3 years since the start of my blogging, my appetite is whetted for more.
I look forward to publishing additional books. Top of my list is my 'Journey in Peru' story which is a travel memoir from my time spent in the Sacred Valley near Cuzco. An unpublished fictional novel also awaits my attention, similarly it has been inspired by travels in Peru.
So, in all these years of silently working on my creative process of development and discovery, it sure is rewarding to see such results of being a visual artist and writer. There is so much more to come.
My books are available to purchase on-line and make thoughtful gifts for yourself or others.
BOOK LISTINGS – SHOPPING:
The Whisperings of Nature (Poetry)
Seven C's to Calm (Wellness/Anxiety/Support)
Preparing for Calm – Free eBook
Have you made a significant life change that led to artistic pursuits also?
I look forward to hearing your comments or reviews below.
©Caroline Cunningham
Inspiring your Authentic Path
Save
Save
Save
Save
Save
Save
Save
Save
Save